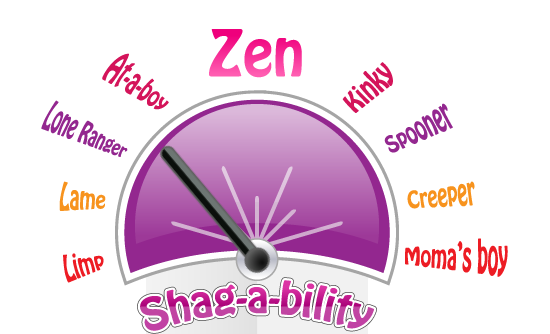 Tonight's the big night. Time to see if all that careful planning – reservations, flowers, hiring scantily clad musicians to play love songs on harps and trombones table-side – pays off.
Will your creativity lead to breakfast for two, or a pat on the back and promise to "call you"?
Shagscore.com, a new "sexy hotel/activity guide" website, claims to be able to rate your shagability before you pick up your date.  All you need to do is insert your plans and wait for your shag score to appear.  If your drinks at mom's house and dinner at Denny's leave you with the shagability of a "creeper" instead of an encouraging "at-a-boy", you can change up your plans with the guide's help.
Shagscore.com launched on Valentine's Day and uses much of the data collected from UpTake.com to rate hotels, restaurants and other attractions that might woo your would-be sweetheart.
This video gives you an idea of how the shag-o-meter works.
So what do you think? Are your plans fail-proof, or will you be dining alone on leftover chocolates Tuesday morning?
Related Posts: