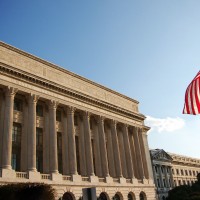 If you're planning a family vacation to Washington, D.C., you may be looking for ways to save money. One option to consider is staying just outside of the city. But be careful; that budget hotel may actually cost you more money if you don't take all of your extra expenses into consideration.
When visiting a city, I generally prefer to stay in the city proper. This provides better access to the amenities, attractions, and urban environment I traveled to enjoy in the first place. However, in rare cases it's just as convenient to stay a little farther out and still save money. In the DC metropolitan area, for example, you can find the following hotel deals online:
Hyatt Arlington – $89 per night
1325 Wilson Blvd Arlington, VA
Across the Potomac and well beyond walking distance of most major attractions
J.W. Marriott Washington D.C. – $269 per night
1331 Pennsylvania Avenue NW Washington, DC
Two blocks from the White House
At first glance, the Hyatt Arlington seems like the best deal, especially when you factor in the $35 nightly valet charge at the J.W. Marriott that you may need to pay if you drive; the Hyatt Arlington's daily parking fee starts at just $16 per night. However, if you choose to stay in Arlington, you will need to pay to take the Metro (or a cab) every time you want to get into the District. How much extra will that cost?
Your Metro expenses will vary depending on the number of people in your party (obviously) and the time of day and day of week you're traveling (a little less obviously). Peak fares can be as much as double off-peak fares. If you plan to visit DC during the week and not on a national holiday, you should expect at least some of your fares will be about $5 per ride. You can save money by getting an unlimited daily pass for $9 per person. When traveling alone, $9 per day for Metro fare still puts you ahead if you spend the night in Arlington. Traveling with a family of four? Now you need to add an extra $36 per day, along with the added inconvenience of having to take the train every day.
Whenever you're visiting a city and looking for ways to stretch your travel budget, it's important to look closely at all your options. Consider hidden fees, extra transportation costs, and the convenience expense that often comes with less expensive lodging. You may still find that lower room rate is the best option for your family, but you also won't be caught unaware by additional costs.